Kamizashiki & Shimozashiki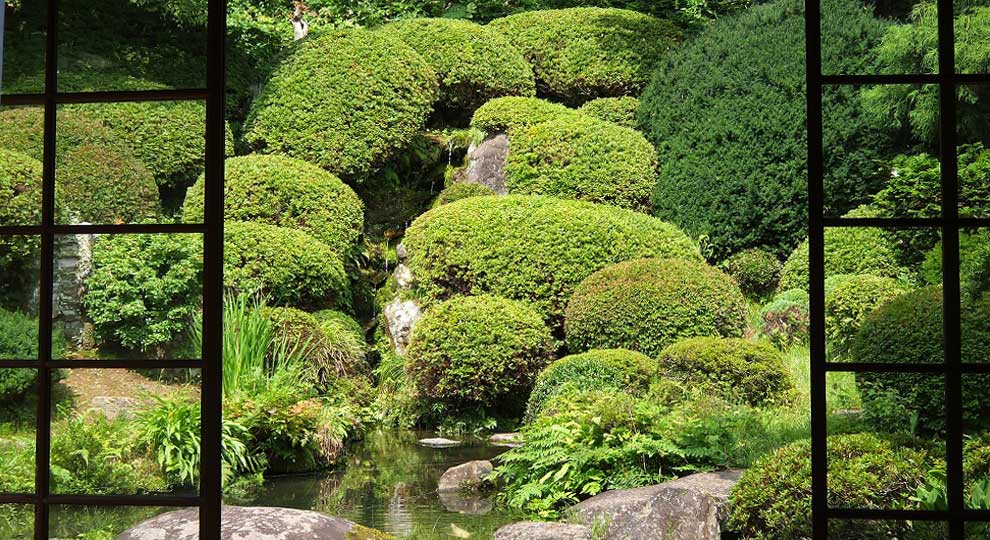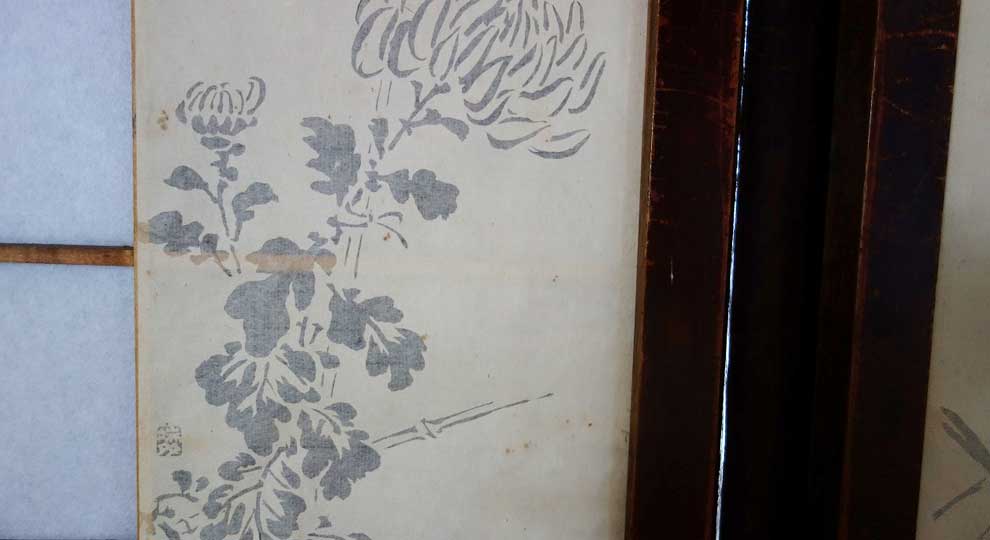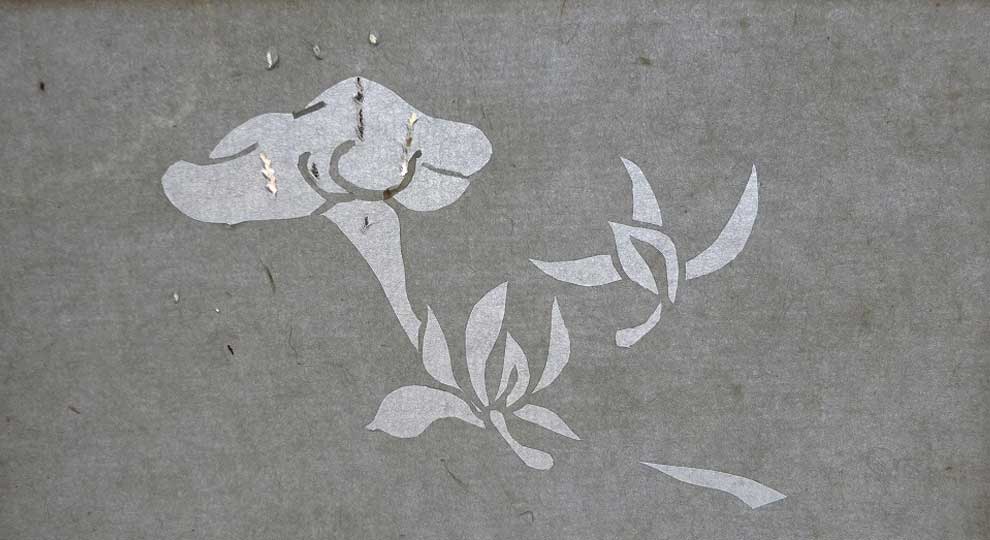 ※Play narration
The back of this room is called "Kamizashiki" and the front is called "Shimozashiki".
It is a room is for special guests to use.
Seven kinds of valuable timber are used for the Kamizashiki, including Styphnolobium Japonicum, Senna Siamea, Diospyros Kaki, palm, Chinese quins, Cherry Blossoms, and Walnut.
"Ranma"and" Shoji"are beautiful and special designs.
Orchid, bamboo, mum and plum are engraved in the ranma between the Kamizashiki and Shimozashiki. These flowers are called as "Shikunishi" that express spring, summer autumn and winter.
The garden which can be seen from the Kamizashiki was made in the style of "KOBORI ENSYU RYU" about 150 years ago, and it is called the garden of Tsurukame.