Kamiyudono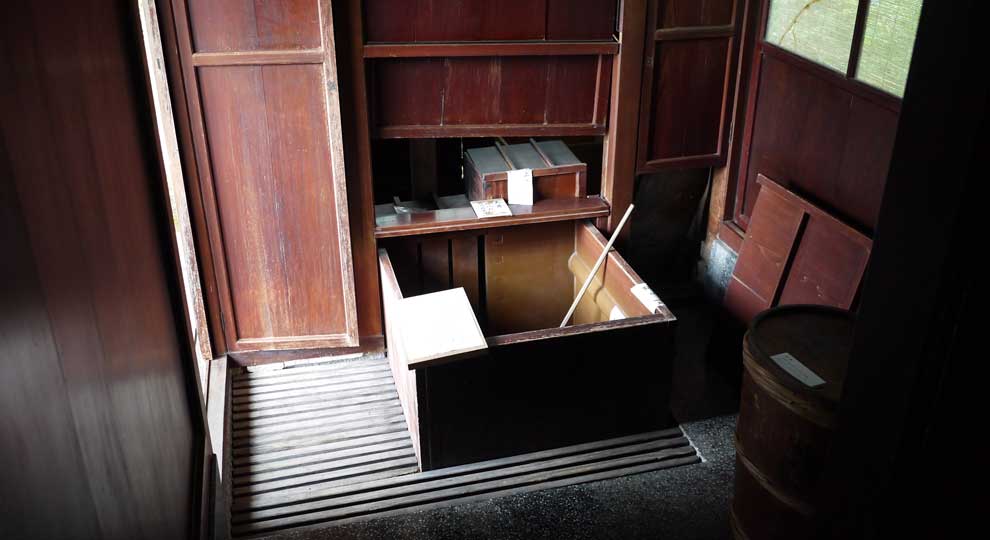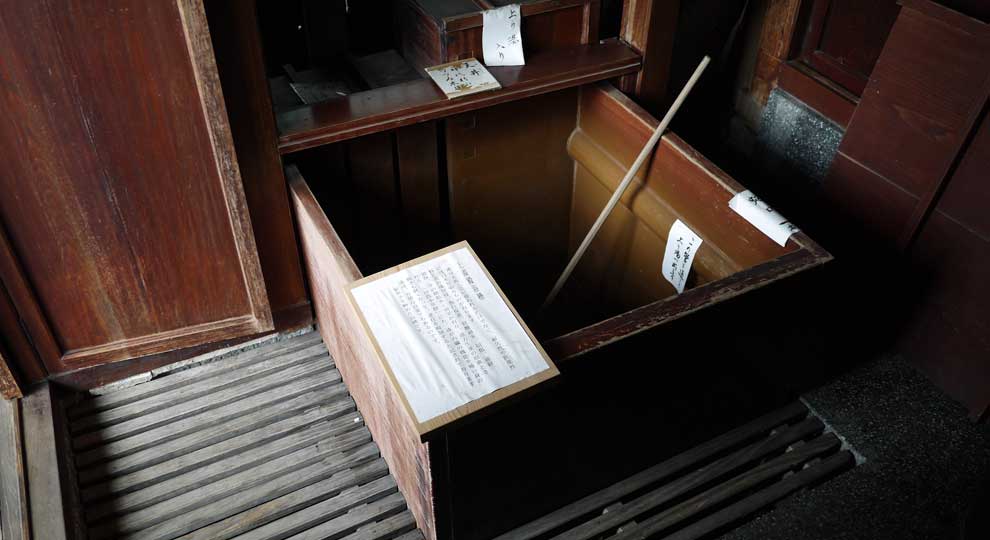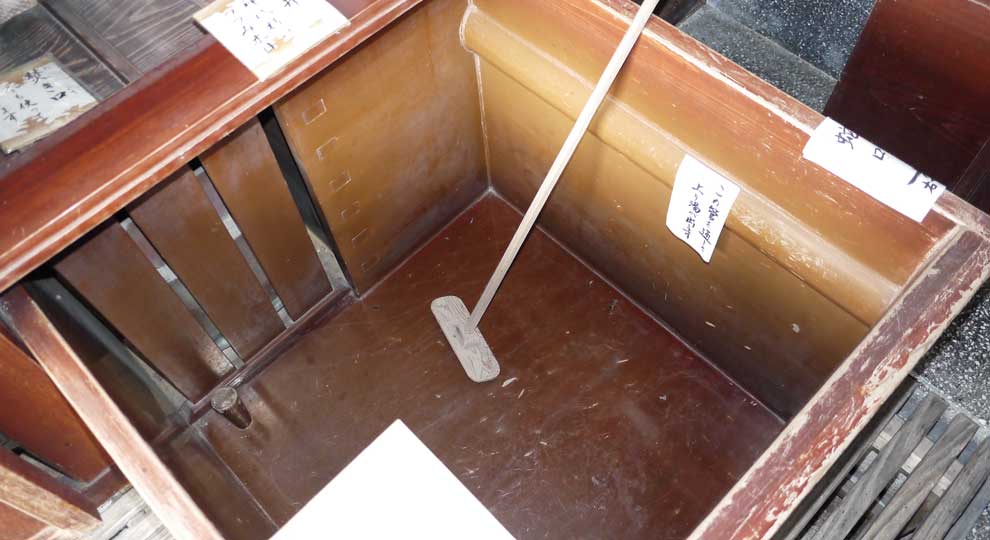 ※Play narration
This is the Kamiyudono.
It is a bath and room used when Kyoto priests and special guests come.
Both the room and the bath are painted with lacquer, making the beauty of the tree stands out very much.
Once upon a time hot water was boiled in other places and taken here.